Kushae Wholesale
See why we're the online destination for non-toxic, gentle, and effective feminine care products.
Kushae In The Press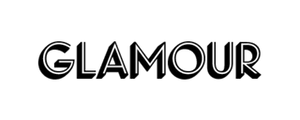 Shop By Collection
Non-toxic and gentle feminine hygiene products for every vulva.
Estheticians

OB/GYNS

Boutiques & Retail
Dr. Barb, OB/GYN & Kushae Co-Founder
"As a breast cancer survivor, I began to understand just how toxic our current environments can be. Everything from the foods we eat, to the products we put on our skin need to be examined for their potential harmful effects on our health and our lives. That's why we created Kushae, natural care for down there."
- Dr. Barb, MD; Board Certified OB/GYN & Co-Founder, KUSHAE

Why Retail Kushae?
✓ Special pricing and exclusive promotions
✓ Marketing and merchandising materials
✓ Created by OB/GYN
✓ Safe, gentle, and non-toxic products for every vulvae & skin concern
✓ And so much more!
From funky to fresh… All over. All day. This "Montmorillon Miracle" gentle 2-N-1 foaming vaginal wash cleanses and moisturizes the vulva and body.
95% of women reported immediate symptom relief from bacterial vaginosis (BV) and yeast infections using our natural, mess-free, boric acid capsules.
Become A Kushae Partner
Start using Kushae in your back bar, practice, and retail today. It's Easy!
Frequently Asked Questions
Selling our products boost sales for your business and elevates your clients/customers/patients experience.

Our products are formulated by board-certified OB/GYN Dr. Barbara Mc. Laren with over 20 years in practice with non-toxic and natural ingredients.

Each ingredient has been thoroughly tested so your clients can feel confident knowing that our products will keep them clean and fresh without drying out their intimate areas.

Yes! Kushae is the first and only feminine health and hygiene product line to be created by a Board Certified OB/GYN...who happens to be a woman, too! Our products are also tested by dermatologists, hypoallergenic, and safe for sensitive skin.

Yes! you can use the Foaming Wash, Soothing Cream, Scrub, Silk Body Oil in treatment for your clients.
You do not need a Kushae wholesale account to browse our catalog. To order you must register for a wholesale and be logged in. Click HERE to sign up.

We do not allow our products to be sold on any marketplaces including but not limited to Amazon, eBay, Etsy, Poshmark, etc.

We currently do not ship International orders at this time.